Working to reduce our environmental footprint

Working for a more inclusive and diverse tech sector

Engaging, educating and acting as a tool for change

Creating a healthy and fulfilling workplace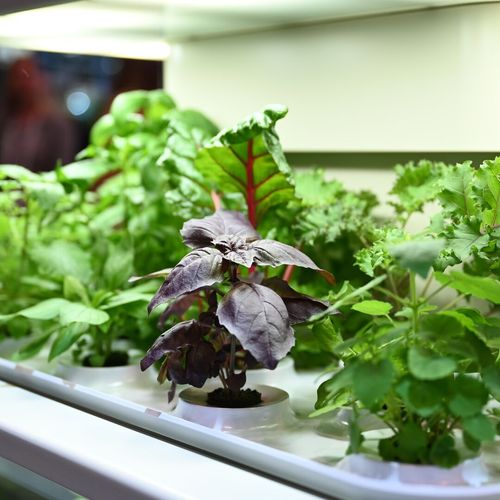 Working to reduce our environmental footprint
We understand that our future demands that we consider and care for people and the planet.
We are working to reduce our carbon footprint and moving toward the circularity of our production:
→ Sustainable production: VivaTech spaces have been designed to meet environmental and social goals.
Discover why below with the Vivaland.
→ Eco-gestures for a more responsible event: No printed maps, no plastic badge holders, and no plastic water bottles for the staff.
→ Calculate your carbon footprint: Become a stakeholder by calculating your carbon footprint as a visitor here.
VivaLand
All this excitement… And less impact on the environment !
Viva Technology is committed to reducing its climate impact wherever possible, including using a "less is more" approach in the design of our spaces and stages.

We are exploring new materials and techniques, from photography, color blocks, shading and scale to create the most powerful experience for our visitors, while mitigating our carbon footprint.

Check out the short descriptions at each space detailing our tactics to reduce waste, without skimping on the wow factor.
You'll see that nothing is left to chance, and very little goes to waste.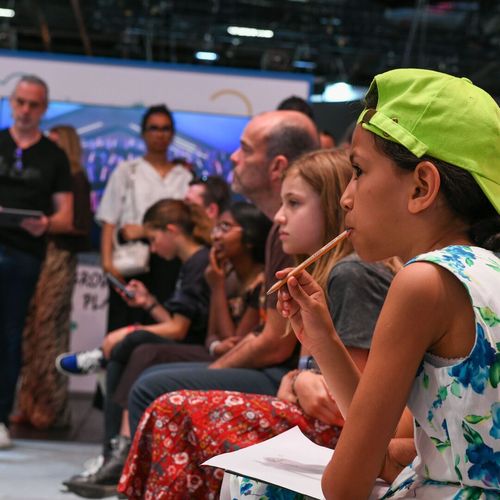 Working for a more inclusive and diverse tech sector
As we've learned from our international tech ecosystem, the best ideas come from teams with a wide range of backgrounds, beliefs and experiences.
→ Invitation of 20,000 students from various schools and courses
→ Partnership with associations committed to equal opportunities
→ Setting up challenges to highlight a diversity of profiles: Next Startupper Challenge, Female Founder Challenge, Impact Builders...
→ FemTech village to highlight entrepreneurs in this sector
→ Saturday treasure hunt for young people to discover and gain access to digital professions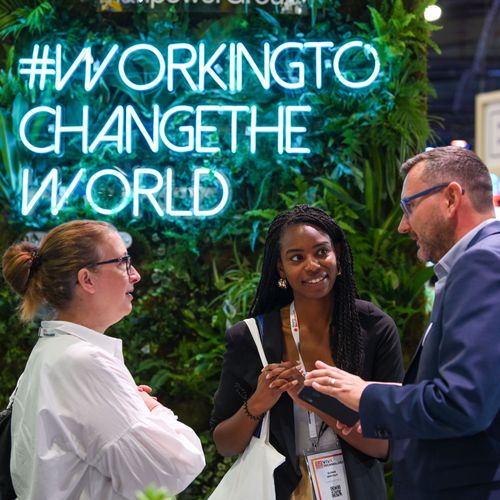 Engaging, educating and acting as a tool for change and to influence our ecosystem
As a company devoted to building the future, to taking the necessary steps to protect our planet and build a more inclusive and fair society, we are devoted to educating our employees, partners and everyone more or less close to the tech ecosystem.
→ Impact Mile: Highlighting the best innovations to address our world's biggest challenges. These innovations are certified Tech for Change !
→ The Good Hack: Our collaborative hackathon to be discovered on the Bridge
→ Broadcasting and replay of the conferences accessible to everyone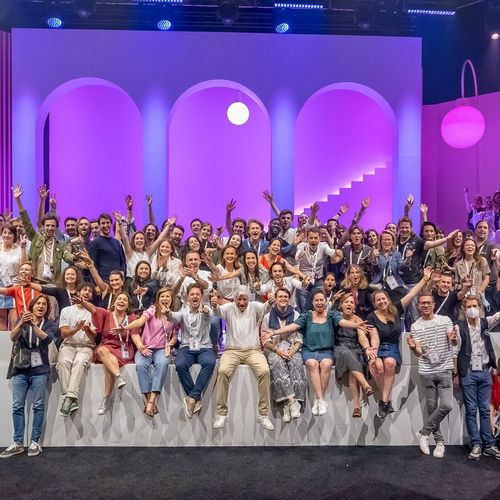 Creating a healthy and fulfilling workplace
A healthy work environment is vital to our physical and mental wellbeing. We know that by placing the emphasis on work-life balance and creating a workplace where we feel good, our employees will thrive and possibly surpass their goals and expectations.