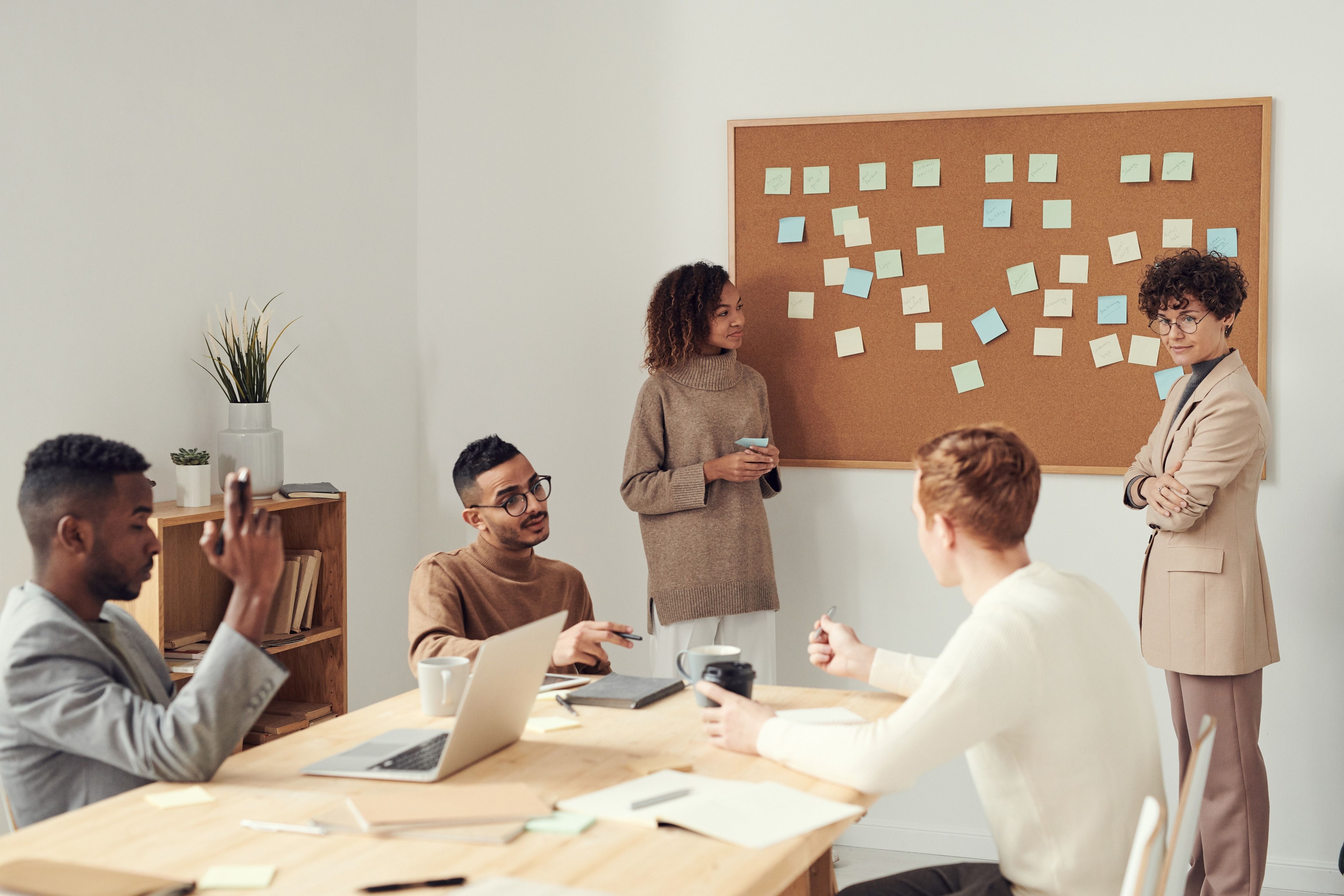 Photo credit: Fauxels
As the sun sets on another glorious summer, it&quote;s time for Europe&quote;s tech workforce to don their virtual armor and gear up for a new season of innovation, challenges, and opportunities. The summer break may have recharged our spirits, but the tech sector waits for no one.
To master your return to office, we delve into some of the strategies and technologies that will help you transition seamlessly from vacation mode to full-on work mode.

The Power of Upskilling
Continuous learning and upskilling are vital in the tech world. Kickstart the new work year with a new work you. Is there a LinkedIn certification that's been sitting on your list of to-dos for months$1 Now's the time! There are so many platforms, courses, and resources out there to help enhance your skill set and ensure you&quote;re always at the top of your game.

Tech Trends for Q4 and Beyond
Stay ahead of the curve by diving into the emerging technology trends for the remainder of the year and beyond. We had some outstanding tech leaders speak at this year's event on topics such as AI advancements, cybersecurity, blockchain, sport tech, and more and how they&quote;ll impact your work and the industry as a whole. Check out all our sessions on video on demand HERE.

Networking and Community Building
With VivaTech a whole 252 days away (are you counting down too$2), take a chance to explore other opportunities to get connected with the tech community. Reach out to the connections you made at VivaTech in June. Join LinkedIn communities in your field. Start replying to insightful tweets you find through hashtags surrounding your interests. You could even create your own meetup with all the interesting professionals you meet.

Get Active
The best way to get your mind off all those margaritas you had on the beach$3 Get your body moving! Check out some of our amazing VivaTech startup alumni with powerful solutions to keep yourself more active this fall.
Jooks, an app that helps you discover hundreds of cities around the world while running, walking, on a bike or wheel-chair. The Cycling Tour Company, tailor-made seminars and team building with bicycles will get your whole team outside and moving. Peyce, a website that gathers all outdoor races in your area, from 5k races to obstacle courses and hiking trails.

Digital Wellbeing
With the pandemic&quote;s impact on work becoming more permanent than temporary, it&quote;s evident that hybrid work environments are here to stay. However, that extra hour of sleep you get in the morning also has its downsides. The line between work and personal life has blurred further.
When getting back to work this year it's important to unblur those lines and set boundaries. Schedule reminders for when to take a break. Block out time in your work calendar for personal productivity. Eliminate screen time after a particular hour.

Sustainability in Tech
Tech companies across the globe are increasing their focus on how to run their businesses more sustainability. Learn how to contribute to your organization&quote;s green initiatives and make a positive impact on the environment through your work in tech.
Propose team buildings that get everyone involved in decreasing your company's carbon footprint such as community tree planting or creating a local drive for recycling old electronics.
As we gear up for the fall season in the tech sector, let&quote;s embrace the challenges and opportunities that lie ahead with enthusiasm and determination. Our world is continuously evolving, and by staying informed, upskilling, and maintaining a healthy work-life balance, we can make this post-summer return to work the most exciting and productive yet. Welcome back to the tech revolution, and let&quote;s make it a season to remember.