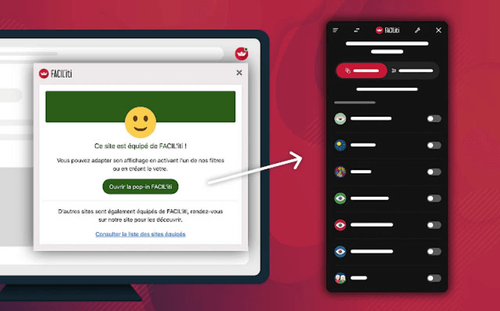 Discover FACIL'iti
Viva Technology is committed to digital inclusion by using FACIL'iti, an innovative tool developed by a French company certified B-Corp.
With FACIL'iti, the display of this website adapts to the navigation needs of people with visual, motor, or cognitive impairments.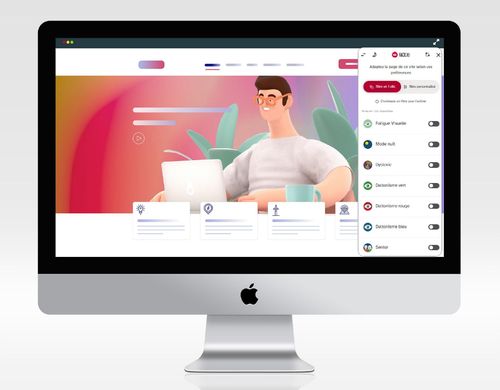 Why use FACIL'iti ?
Many filters are available to adapt to a maximum of needs: visual impairment, dyslexia, Parkinson's disease, AMD, color blindness, multiple sclerosis...
For more comfort in navigation, you can now personalize the display of this website by choosing in a few clicks the filter which corresponds to you.
Click

on the small Facil'iti icon located on the top right of our top menu

Select

the filter that corresponds to your needs