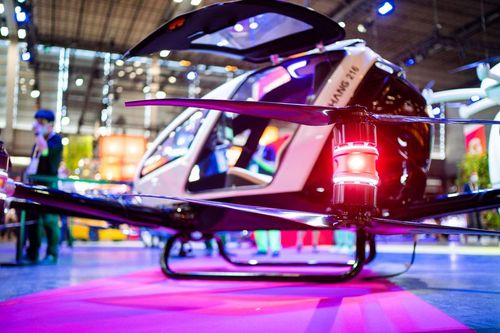 The projects of the future are closer than ever before - right at our fingertips! This year at Viva Technology we are bringing the best innovations from all over the world right to our visitors' hands - and screens - with new ways to encounter and experience the latest tech trends that not only provide exciting solutions, but that respond to issues in our society in inventive and ambitious ways.
Innovation Parks
Ideas meet reality. Our Parks allow visitors and exhibitors alike to try out the latest innovations for themselves. Each Park is dedicated to a different sector such as robotics, foodtech, mobility, greentech, etc. and displays the most promising projects to spark discussions and encourage collaboration. Come test out what the future feels like.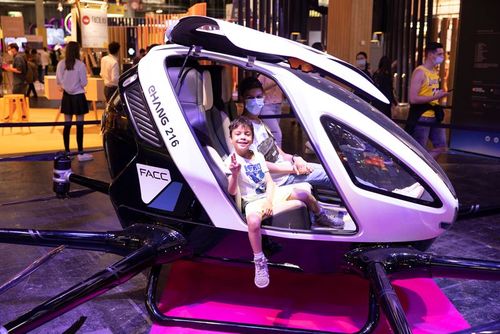 Digital showrooms and Augmented Reality
---

---

Ideas meet digital reality. No matter where you are, use your smartphone or computer to discover the coolest innovations of VivaTech by interacting with 3D modeled creations or by displaying them in augmented reality. Immerse yourself entirely into the newest tech concepts and play around to your heart's content.
Arena

Ideas meet the stage. Startups from around the world take the spotlight to demonstrate the most exciting projects like robots, wearables, drones, cars, and so much more this year. It's THE rendez-vous for tech-addicts. Experts, innovators, or curious minds can join the crowd for a few minutes or the whole day to see the innovations that are already changing the world of tomorrow - you might even catch a magic trick or two.

Surprises

Expect the unexpected. In the world of tech and innovation, there is no shortage of surprises. So we have a whole line up for you this year! Be on the lookout for surprises surrounding innovation in the digital space and for unique experiences in person at VivaTech and around Paris that are sure to blow your mind - and ours too.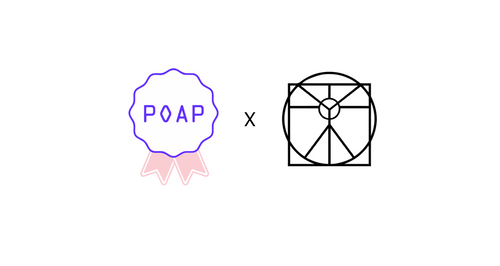 NFTs at VivaTech
While there will be plenty of sessions talking about the future of Web3 and NFTs, VivaTech wants to bring an interactive and educational element to the event for our visitors. This year, for the first time, we are offering NFTs to all of our visitors in partnership with POAP. A new way to keep track of life experiences and events, POAP (Proof of Attendance Protocol) offers unique NFT badges to anyone attending a certain event. Users can keep a collection of all the places they've been to - and brag that they were at VivaTech 2022!
And watch out, if you are lucky you might find our Golden NFT that grants you a lifetime access to Viva Technology!